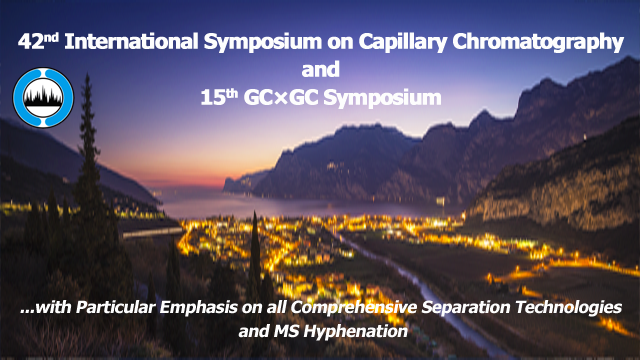 When:
May 13, 2018 @ 9:00 am – May 18, 2018 @ 5:00 pm
2018-05-13T09:00:00-04:00
2018-05-18T17:00:00-04:00
Where:
Riva del Garda Fierecongressi S.p.A.
Parco Lido
1, 38066 Riva del Garda TN
Italy

Visit VUV Analytics at Stand 18 in Riva del Garda Riva del Garda Fierecongressi to learn how GC-VUV simplifies GC applications.  Learn more about the compound identification capabilities of GC/MS-VUV, and get updated on the latest in GC-VUV analysis of FAMEs, PIONA, and residual solvents.
Poster Presentation #1: "Vacuum Ultraviolet Spectroscopy as a New Tool for GC Analysis of Terpenes in Flavors & Fragrances" 

by Alex Hodgson Wednesday, May 16th, 10:30am – 12:00pm
Poster Presentation #2: "Quantitative GC-VUV Analysis of Essential Oil Terpenes using Time Interval Deconvolution" 

by Alex Hodgson Thursday, May 17th, 10:30am – 12:00pm
Seminar —"GC-VUV Analysis from R&D to Production" 

Room 100, Wednesday, 5/16 at 15:45 – 16:45
Presentation

— "Gas Chromatography with Vacuum Ultraviolet Detection from Mineral Oil Analysis in Consumer Products"  by Alan Rodrigo Garcia Ciourej, Keynote Room 1000, Wednesday, 5/16 at 17:15
Presentation — "Vacuum Ultraviolet Detection in Gas Chromatography: Is it a Complementary Tool to Mass Spectrometry?"  by Ben Baars Keynote Room 1000, Thursday, 5/17 at 17:45
The application base of vacuum ultraviolet spectroscopic detection for gas chromatography (GC-VUV) continues to expand. GC-VUV is applicable anywhere that GC alone is applicable, and it provides qualitative information that is highly complementary to mass spectrometric detection. That said, data treatment is actually simplified given the unique and additive nature of absorption spectra from 120 to 240 nm.
Unique spectra based on the electron shape of a molecule can be obtained to allow differentiation of a large variety of isomeric components and classes.
Less emphasis is needed on chromatographic method development, since co-eluting species can be easily deconvolved. For both isomer differentiation and deconvolution, spectral similarity can be measured and considered to predict and understand method performance in various applications.
Several applications like oil-to-oil correlation based on aromatic profiles, cis/trans differentiation of fatty acids, water determinations in organic streams, isomeric differentiation of  designer drugs and VUV selectivity of small industrial oxygenates will discussed in correlation to FID  and mass spectrometry detection.