VGA-100 Detector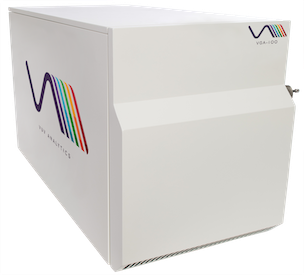 VGA-100 Detector
Rapidly acquires full chromatographic and spectroscopic absorption data from 120 – 240 nm
Unambiguous compound identification including co-eluting analytes and isomers
1st principle detection provides a predictable linear response, reducing calibration burden
The VGA-100 is a universal mass-sensitive gas chromatography detector which provides both qualitative and quantitative data.
Download Brochure
VGA-101 Detector
VGA-101 Detector
Extends the VUV spectrum data from 120 – 430 nm
Operating temperature heating up to 430° C for high boiling point compound analysis
Low picogram detection with unmatched selectivity
The VGA-101 is the latest innovation in vacuum ultraviolet detection featuring an expanded wavelength spectrum and a higher allowable maximum operating temperature.
Download Brochure
SVGA-100 Analyzer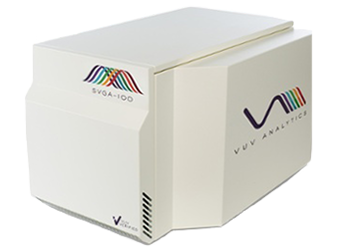 SVGA-100 Analyzer
Multi-port sample selection valve for streaming up to four gases simultaneously
Rapid sampling and short analysis times mean better process control
No need for prior chromatographic separation of mixture components
The world's first streaming gas detector using vacuum ultraviolet (VUV) spectroscopy for real-time bulk and specialty gas monitoring.
Download Brochure