VGA-100 Detector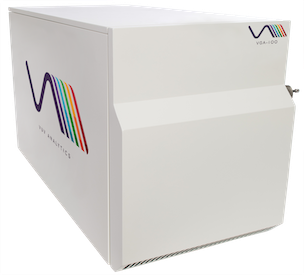 VGA-100 Detector
Rapidly acquires full chromatographic and spectroscopic absorption data from 120 – 240 nm
Unambiguous compound identification including co-eluting analytes and isomers
1st principle detection provides a predictable linear response, reducing calibration burden
The VGA-100 is a universal mass-sensitive gas chromatography detector which provides both qualitative and quantitative data.
Download Brochure
VGA-101 Detector
VGA-101 Detector
Extends the VUV spectrum data from 120 – 430 nm
Operating temperature heating up to 430° C for high boiling point compound analysis
Low picogram detection with unmatched selectivity
The VGA-101 is the latest innovation in vacuum ultraviolet detection featuring an expanded wavelength spectrum and a higher allowable maximum operating temperature.
Download Brochure
VUV Analyzer™ for Fuels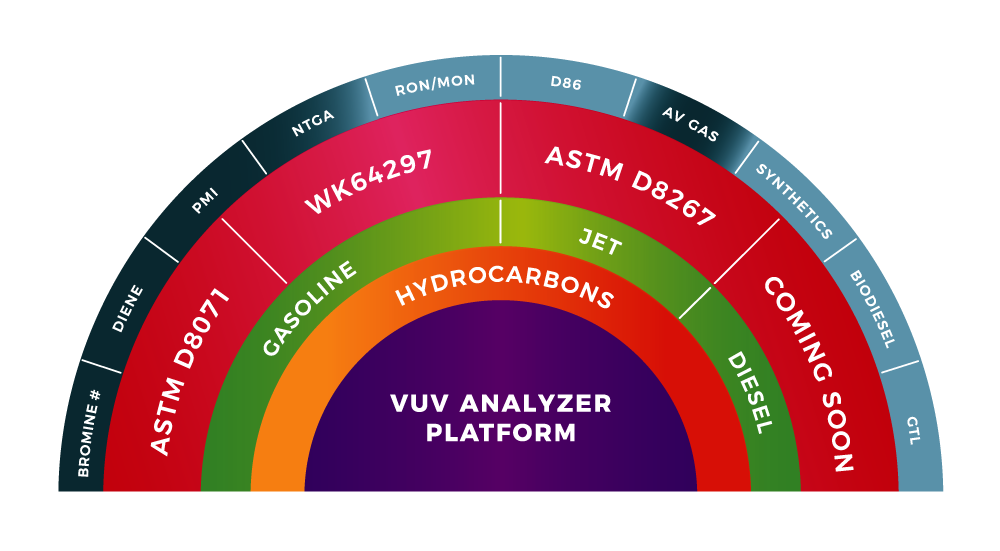 Analyzing finished fuels and feedstocks is a complicated process traditionally involving multiple analytical techniques—expensive dyes; multiple columns, valves, and traps; messy solvents; complicated hardware; and lots of analysis time.