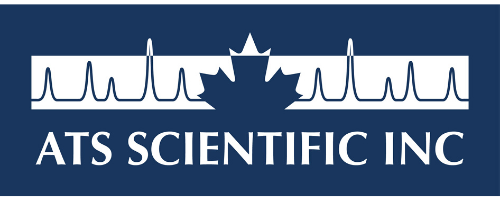 Burlington, Ontario, Canada – February 13th, 2020 –ATS Scientific Inc. is proud to announce their partnership as Canadian distributor and service provider for VUV Analytics, Inc. based in Cedar Park, Texas, USA.
VUV Analytics manufactures universal vacuum ultraviolet (VUV) spectroscopic detectors that provide a new dimension of chemical analysis accuracy.  This unique technology is currently revolutionizing the oil and gas industry – specifically for fuels refining and petrochemical analysis.  VUV Analytics recently launched the VUV Analyzer™ Platform for Fuels and associated applications used to analyze and certify a wide variety of fuels products including finished gasoline and jet fuel. This same platform also runs their Verified Hydrocarbon Analysis™ (VHA) application – a revolutionary approach to today's traditional Detailed Hydrocarbon Analysis (DHA). VHA provide more accuracy thanks to spectral validation, is more that 60% faster, and significantly easier to use ease-of-use compared to traditional DHA.
"We have been actively following VUV Analytics since they first commercialized their revolutionary technology and this is a perfect timing to pair with them to actively promote their products to our current and future customers," says Gilles Groulx, VP Sales & Marketing at ATS Scientific, "we are well positioned for success, and look forward to the short term existing opportunities in the fuels and petrochemical sectors and in promoting to other markets that their technology benefits."  ATS Scientific distributes products for over 15 international analytical manufacturers and sells into a multitude of markets and applications.
"We are excited for the partnership with ATS Scientific to begin," stated Ray Himmel, Senior Vice President of Sales, VUV Analytics, "ATS Scientific has over 30 years experience in the Canadian analytical space and their reach within our target the markets will allow them to hit the ground running with our products."  VUV Analytics has over 40 global distributors and over 35 Fortune 500 companies utilize VUV technology.
About VUV Analytics:
VUV Analytics manufactures universal vacuum ultraviolet (VUV) spectroscopic detectors that provide a new dimension of chemical analysis accuracy.  VUV light crates unique spectral signatures in the gas phase that result in unambiguous compound identification and quantitative analysis across a wide spectrum of complex applications.  Unlike legacy GC detectors, VUV detection delivers scalable data analysis automation with reduced analytical error and higher analytical throughput.  Learn more about their products at https://vuvanalytics.com.
About ATS Scientific:
ATS Scientific Inc., based in Burlington, Ontario is a well established Canadian scientific instrument focused distributor.  They recently celebrated their 30th year in business and have experienced unprecedented growth over the last couple years.  Additional staff have been hired and they have recently opened Technology Centre at their head office, which includes a state-of-the-art demonstration/applications laboratory.  Learn more at https://ats-scientific.com/.