Oct
16
Tue
Gulf Coast Conference 2018

@ Moody Gardens Convention Center
Oct 16 @ 9:00 am – Oct 17 @ 5:00 pm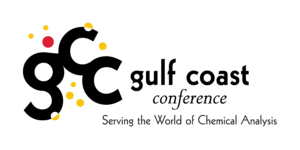 The Gulf Coast Conference is a non-profit organization for the advancement of knowledge in Chemical Analysis Technology associated with Petrochemical, Refining, and Environmental fields.
VUV will have five presentations at GCC:
50 Minute Detailed Hydrocarbon Analysis of Gasoline Using Gas Chromatography – Vacuum Ultraviolet Absorption Spectroscopy by James Diekmann – 10/17; 9:30am Daffodil Room
Olefin Class Characterization in Gasoline-Range Samples Using Gas Chromatography – Vacuum Ultraviolet Spectroscopy by Alex Hodgson -10/17; 1:30pm Exhibit Hall A4
Estimating Particulate Matter Index with Fast Gas Chromatography — Vacuum Ultraviolet Spectroscopy by Jack Cochran –10/17; 2pm Exhibit Hall A4
Using Static Headspace to Detect Methanol in Crude Oil by James Diekmann – 10/17; 10am in Daffodil Room
Fast Analysis of Non-Traditional Gasoline Additives with Gas Chromatography – Vacuum Ultraviolet Spectroscopy by Ryan Schonert — 10/17; 3:20pm Exhibit Hall A4
Additional Presentations featuring VUV Technology at GCC:
Olefin Content in Fuels by ASTM D8071 — Jean-Francois Borny, McDermott Technology — 10/16; 9:45am Daffodil Room
Charciterization of Benzene, Toluene, Ethylbenzene and Xylenes within Friction Reducers using Headspace-Gas Chromatography-Mass Spectrometry-Vacuum Ultraviolet Spectroscopy — Robert Magnuson II, University of Texas at Arlington — 10/16; 10:20am Floral Hall A2 Room
Differentiation of Phthalate Esters through Gas Chromatography-Vacuum Ultraviolet Spectroscopy with Isomeric Resolution — Michelle Reyes, University of Texas at Arlington — 10/16; 10:40am Floral Hall A2 Room
Determination of Olefins in Condensates and Upgraded Bitumen by Gas Chromatography (GC) using a Vacuum Ultraviolet (VUV) Detector —
Chris Goss, Innotech Alberta — 10/16; 3:05 – 3:30pm Exhibit Hall A4
Visit the VUV Analytics Booth for further information about our products and application at #823
VUV Analytics is the official Diamond Golf Sponsor of GCC.  To learn more about the golf event please email: catie.clemens@vuvanalytics.com or view the website here.
Oct
31
Wed
Lab Innovation 2018

@ NEC Birmingham, United Kingdom
Oct 31 @ 10:00 am – Nov 1 @ 4:00 pm

Lab Innovations is the UK's only trade exhibition dedicated to the laboratory industry and attracts  laboratory professionals who are looking for the latest innovations and services.  It is the nation's largest gathering of laboratory manufacturers and suppliers, making it an important event for powering the business of Science. Supported by some of the UK's top science institutions it has fast become the event to attend for the laboratory industry.
Visit Scientific Support Services in Booth #H11 to learn more about VUV Analytics and the VGA Detector.
Nov
1
Thu
National Institute of Health: Research Festival

@ NIH: Building 10
Nov 1 @ 9:31 am – Nov 2 @ 5:00 pm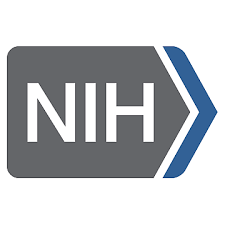 UPDATE: Due to Hurricane Florence, the NIH Expo has been rescheduled to November 1st and 2nd, 2018 at the same location.  Please reach out to us if you have any questions.
VUV Analytics is a sponsor at the popular Research Festival Exhibit Tent show. A large group of exhibitors will display state-of-the-art equipment supplies and services by leading regional and national biomedical research suppliers. There is no cost to attend the exhibit, but it is recommended that you pre-register online to avoid the long on-site registration lines. To register, please visit: http://www.gtpmgt.com.
VUV Analytics will be in the sponsor tent in booth #270.