Oct
14
Mon
Gulf Coast Conference 2019

@ Moody Gardens Convention Center
Oct 14 @ 9:00 am – Oct 16 @ 5:00 pm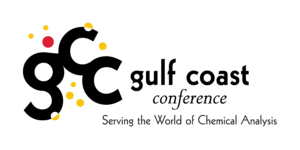 The Gulf Coast Conference is a non-profit organization for the advancement of knowledge in Chemical Analysis Technology associated with Petrochemical, Refining, and Environmental fields.
VUV Analytics is the Platinum Golf Sponsor at the Gulf Coast Conference Golf Tournament.
VUV Analytics is a Gold Sponsor of the Gulf Coast Conference.
For more information about the event, please visit: https://www.gulfcoastconference.com/
If you're interested in obtaining one of the above presentations, please email info@vuvanalytics.com.