FUELS ANALYSIS MADE SIMPLE
WITH THE VUV ANALYZER FOR FUELS


Analyzing finished fuels and feedstocks is a complicated process traditionally involving multiple analytical techniques—expensive dyes; multiple columns, valves, and traps; messy solvents; complicated hardware; and lots of analysis time. In order to obtain meaningful results, all of these components must work in perfect harmony, and often it requires prior knowledge of the samples being analyzed—with precious time wasted on reanalysis.
WHAT IF YOU COULD REPLACE MULTIPLE ANALYTICAL TECHNIQUES WITH ONE SIMPLE-TO-OPERATE, AUTOMATED ANALYSIS PLATFORM?
WHAT IF YOU COULD RUN DIFFERENT APPLICATIONS ON THE SAME SYSTEM WITH NO CHANGES IN HARDWARE?
WHAT IF YOU COULD ACCELERATE ANALYSIS TIME, ALLOWING YOU TO MAKE IMPORTANT DECISIONS FASTER?
WHAT IF YOU COULD IMPROVE INSTRUMENT UPTIME AND REDUCE EXPENSIVE CONSUMABLE COSTS?
The VUV Analyzer for Fuels
—the latest in fuels analysis innovation—
IS THE ANSWER.
The VUV Analyzer for Fuels combines the power of gas chromatography–vacuum ultraviolet spectroscopy (GC–VUV), the simplicity of VUV Analyze Software, and a suite of fuel-specific applications into an easy-to-use solution that automatically analyzes fuels in just a fraction of the time.
MAXIMIZE THE PERFORMANCE AND ACCURACY OF YOUR FUEL ANALYSIS:
Universal detection capabilities of VUV spectroscopy, allowing you to see more
Unambiguous class- and compound-based compound identification
Time Interval Deconvolution™ to easily deconvolve co-eluting analytes
Push-button, automated data analysis and reporting using VUV Analyze Software
Unique and comprehensive application-specific spectral libraries
Multi-method architecture allows testing of different fuels on the same analyzer, with no changes in hardware
Choice of different applications for finished gasoline (ASTM D8071), jet fuel (soon to be published ASTM D8267), and Verified Hydrocarbon Analysis (VHA)
Minimal maintenance requirements to ensure maximum uptime and reduce total cost of ownership
MARKET-LEADING SOLUTIONS TO DELIVER
SUPERIOR FUELS ANALYSIS RESULTS

Vacuum Ultraviolet Spectroscopy
Universal and unambiguous
Characterized by very short wavelengths of light, VUV spectroscopy is a universal, mass-sensitive detection technique that provides both quantitative and qualitative data. Because almost all gas phase molecules absorb strongly in the vacuum ultraviolet region of the electromagnetic spectrum, compound-specific spectra provide excellent selectivity and unambiguous identification. VUV spectra demonstrate class similarities, so fuels analysis is greatly simplified by the VUV Analyzer for Fuels.

VUV Analyze Software
Powerful analytics with "push-button" simplicity, ensuring fast and accurate results
The powerful post-acquisition processing features of VUV Analyze Software make it easy to produce meaningful results with the push of a button. This innovative software platform quickly analyzes complex chromatographic and spectral data to produce method-specific results and reports. The automation provided by VUV Analyze Software greatly simplifies and accelerates analysis time while reducing errors – which means more confidence in your results.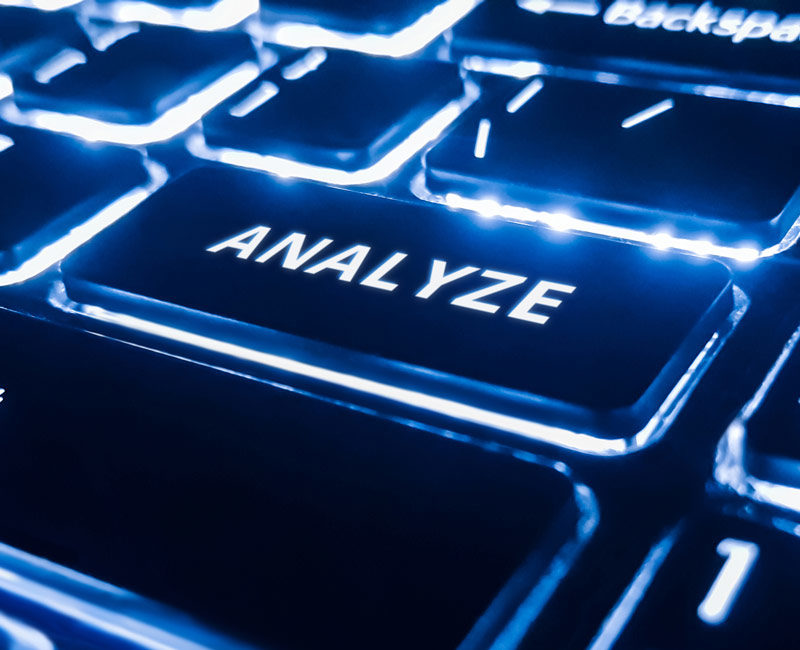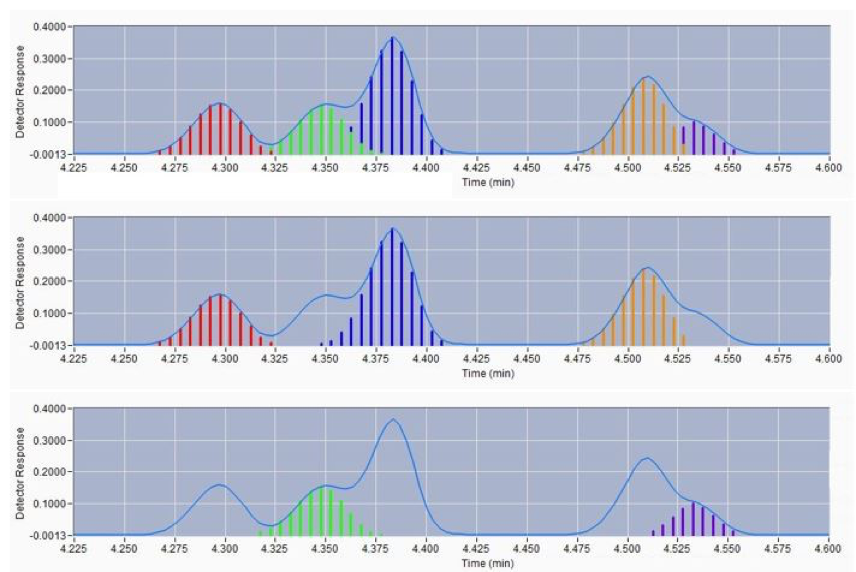 Fast and Precise Analysis
Automatically deconvolve co-eluting compounds
Let's face it: Even with good chromatographic separation, compounds can coelute—especially with complex samples. The VUV Analyzer for Fuels provides a powerful and automated solution: Time Interval Deconvolution (TID). TID works by slicing a chromatogram into regularly spaced time intervals, each with a unique summed absorbance spectrum. Each slice is then automatically analyzed to determine the contribution of each compound to the measured spectra. This means complex chromatograms can be easily, reliably deconvolved and analyzed, without the need for a fixed peak table.
Multi-Method Platform Architecture
Maximize the value of your investment by running numerous methods on one analyzer
The VUV Analyzer for Fuels is a platform developed with value, ease-of-use, and flexibility in mind. Running multiple methods on one VUV Analyzer for Fuels allows you to rapidly switch between different analyses using the same GC, detector, and software. This simplifies operation for the analyst and accelerates analysis time across methods, including: gasoline (ASTM D8071) , jet fuel (ASTM D8267), bromine number, diene value, and non-traditional gasoline additives (NTGA) screening, to name a few.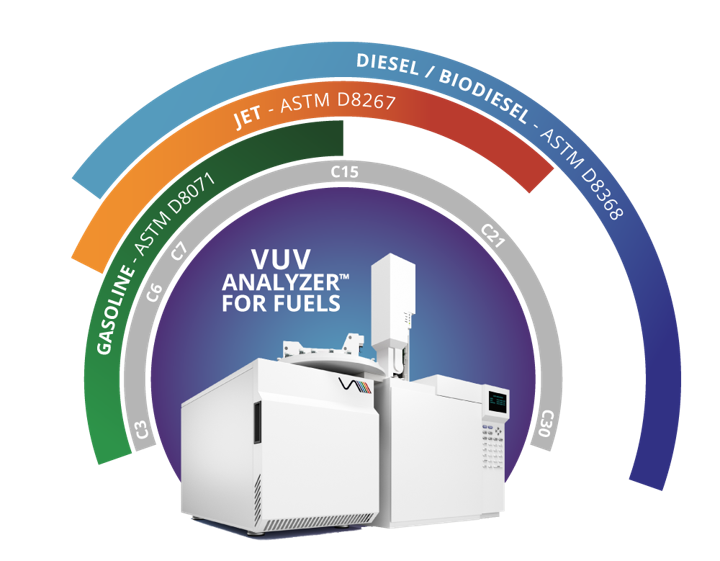 Application-Specific Spectral Libraries
Unique and comprehensive spectral libraries for unambiguous identification
Each application developed to run on the VUV Analyzer for Fuels includes a comprehensive spectral library specific to the method being run. The high-resolution spectra contained in these libraries provide unambiguous identification and reduce the need for baseline-resolved chromatography, ensuring accurate results every time. For added flexibility, the VUV Analyzer for Fuels makes it easy to extend these libraries or to create new ones with your own user-defined spectra.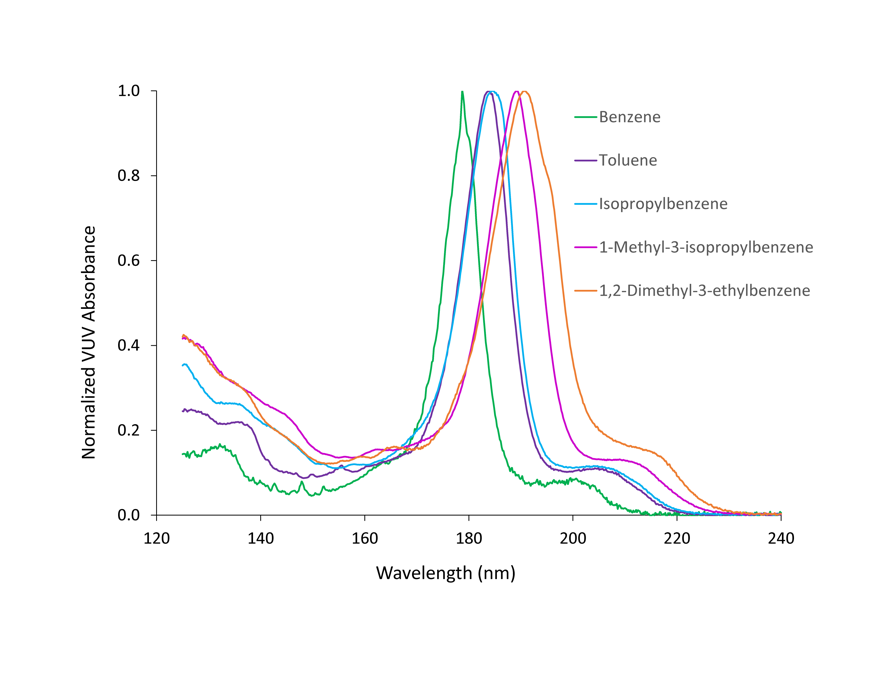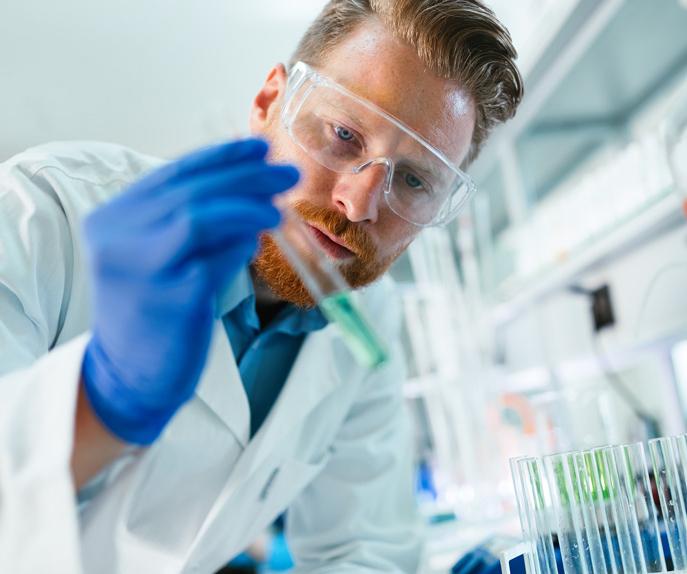 The Ideal Platform Across the Enterprise
Scalable and secure, from R&D to production
The VUV Analyzer for Fuels is flexible enough to work in R&D environments where users need complete control over all software functions, especially for method development or review. At the same time, it is secure enough to control the functionality available to users in production roles. For example, R&D users can develop methods and then transfer those methods to production users who can load, run, and generate results. This means that the analysis uses the same library and response factors, and is free from operator or retention dependencies. The outcome is a fully comprehensive and user-friendly solution that will increase productivity across the enterprise.
VUV Analytics Support and Application Services
Increase productivity and control costs
The VUV Analyzer for Fuels will enhance the productivity of your fuel analysis. However, its long-term success depends on how well you maintain your system. VUV Analytics provides the programs and services you need to maintain the level of performance you expect from your VUV Analyzer for Fuels. We offer a variety of solutions for service and support, training, and applications assistance. Our highly skilled and experienced VUV professionals' mission is to provide you with the level of expertise and responsiveness you need to be successful.