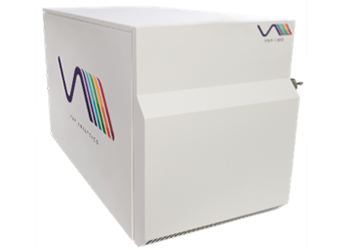 VGA-100 Detector
All gas phase molecules absorb strongly in the vacuum ultraviolet region, yet application of VUV absorption technology to analytical detection and measurement has not been addressed…until now. The VGA-100 is a universal mass-sensitive gas chromatography detector that provides both qualitative and quantitative data. The strong absorption of gas phase molecules in the VUV provide excellent sensitivity, and the compound-specific absorption spectra provide unparalleled selectivity.
VGA-101 Detector
The VGA-101 is the latest innovation in vacuum ultraviolet detection featuring an expanded wavelength spectrum and a higher allowable maximum operating temperature. An expanded wavelength spectrum of 120 – 430 nm provides unique selectivity for complex structures such as polyaromatic hydrocarbons (PAHs). The ability to operate the VUV detector as high as 430 °C allows GCxGC analysis of high boiling point compounds.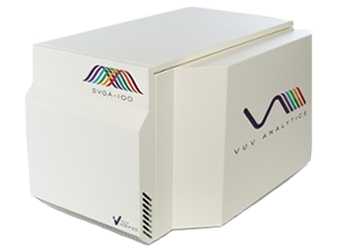 SVGA-100 Analyzer
The SVGA-100 is the world's first streaming gas detector using vacuum ultraviolet (VUV) spectroscopy designed for the real-time analysis of bulk and specialty gases. The detector features a multi-port sample selection valve with inputs for up to four gases. Its software allows for quick toggling between samples (<1 sec), enabling rapid sampling and short analysis times. The SVGA-100 is a universal detector with unmatched compound selectivity that is designed for real-time qualitative and quantitative analysis with no need for prior chromatographic separation.
Featured Spectra
If your current method is leaving you in the dark…shine a new light on it!
See how VUV spectroscopy is solving analytical challenges across industries.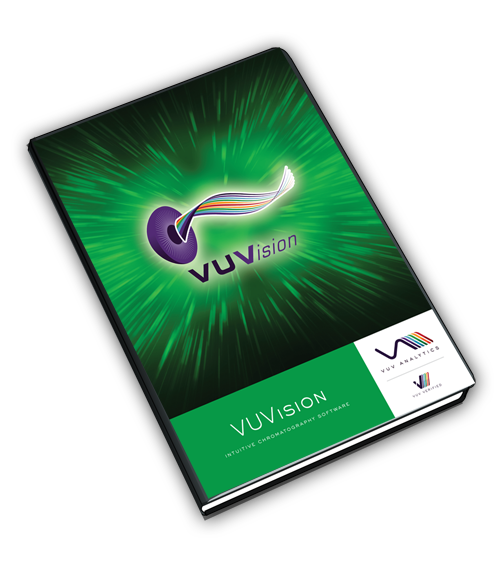 VUV Spectroscopy Powered by VUVision
Software
Intuitive Chromatography Software Written by Chromatographers for Chromatographers. VUVision software simplifies GC analysis by providing an intuitive interface for analyte characterization by VUV spectroscopy. VUVision delivers straightforward workflows for acquiring and processing data, resulting in high automation confidence and low-risk of analytical error. Learn More and Download the Software Brochure!
Download Brochure