Fuels Refining
Gas chromatography is one of the most prevalent techniques used in the evaluation of hydrocarbon assets during exploration, production and distribution through characterization of the linear and branched alkanes, cycloalkanes, aromatic hydrocarbons, and asphaltenes. The measurement of bulk composition of hydrocarbon groups and individual compounds in gasoline is important for quality control as well as ensuring compliance with various governmental regulations.  ASTM Method D8071 for gasoline analysis by GC-VUV significantly reduces GC complexity and run times compared to legacy ASTM methods for fuel analysis.  The GC-VUV method results in a per-measurement information set that would typically require implementation of multiple ASTM methods (e.g. D5769, D5580, D1319, D6550, D3606, D4815, D5599, D5845) while being inherently more robust and production-worthy than the alternatives.
VUV PIONA+ and ASTM D8071 provide complete and fully automated PIONA analysis
Reports PIONA compound class mass % AND speciation of oxygenates and BTEX
More complete and efficient than individual ASTM referee methods
Lower maintenance, less consumables and 2X faster than the Reformulyzer™
Significantly faster, less labor intensive and error prone than DHA
GC-VUV can be propagated beyond the R&D setting into Production
Applicable to finished gasolines and gasoline range feeds such as FCC, reformates, light and heavy naphthas, etc.
Easy to understand analysis using VUV Analyze Software™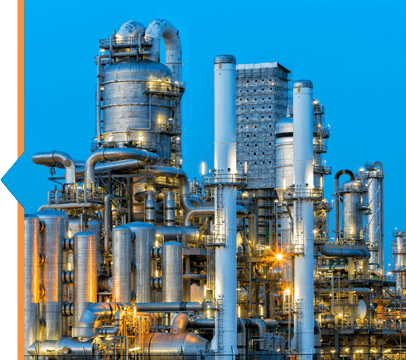 SEE THE LATEST ABOUT FUEL ANALYSIS BY GC-VUV
Learn more about the VUV PIONA+ product solution for fuel analysis by GC-VUV.  It is suitable for use with finished gasoline, reformate, reformer feed, FCC, light naphtha, and heavy naphtha samples.  VUV PIONA+ utilizes a software engine called VUV Analyze that provides automated compositional analysis. Bulk concentrations of the hydrocarbon classes of paraffins, isoparaffins, olefins, naphthenes, and aromatics (PIONA) are analyzed using the VUV Analyze automated data analysis software package.
WATCH THE PETROINDUSTRY NEWS WEBINAR TO LEARN MORE 
Determining Olefin & Conjugated Diolefin Content in Gasoline is Fast, Accurate and Repeatable with GC-VUV & ASTM D8071.
Key features of the of ASTM D8071:
Single injection
Single 30m Rxi-1ms column
~30 minute run time
No traps, pre-column tuning, or calibration requirements
No special setup
Publication from Dow
Dow Netherlands compares measuring hydrocarbons, across fuel refinery plants, in comparison to traditional methods, GC-VUV vs Detailed Hydrocarbon Analysis (DHA) and GCxGC.  This paper was published in Journal of Chromatography A.
VUV vs. DHA vs. GCxGC