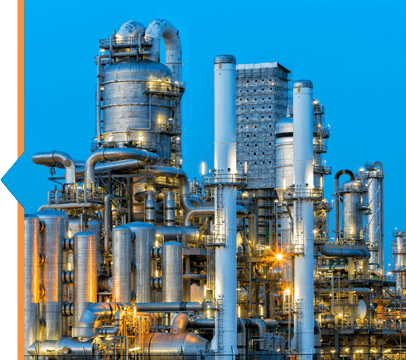 Austin, TX – October 15th, 2019 –VUV Analytics, Inc., pioneers in Vacuum Ultraviolet (VUV) Spectroscopy announced today the introduction of a new application for their VUV Analyzer™ Platform — Verified Hydrocarbon Analysis™. VHA is an alternative to traditional approaches to Detailed Hydrocarbon Analysis (DHA).
"We are excited about Verified Hydrocarbon Analysis, as we believe it represents a true advancement in automated fuel analysis.  Many of the pain points we hear regularly from users of DHA are solved with VHA," says Clark Jernigan, President and Chief Executive Officer of VUV Analytics.
Traditional approaches to Detailed Hydrocarbon Analysis can take as long as three hours to acquire data followed by intense manual review of the data to ensure accuracy. Both the length of the analysis and the degree of human intervention in the data analysis is a significant pain point for many laboratories. Since DHA uses a traditional retention time approach, it is important that all compounds of interest are baseline resolved and correctly identified. VHA changes this because data is acquired in three dimensions. Since a compound's unique spectral fingerprint is used for identification, the need for good baseline resolution is not required which also allows run times to be dramatically shorter – a typical VHA run is 49 minutes. Data analysis with VHA is simplified and automated with VUV Analyze™ Software. This advanced analytics software package automatically analyzes VHA data, deconvolves coeluting compounds and provides detailed quantitative results.
"We have been working on a solution to traditional DHA approaches for some time. While we could have introduced this product sooner it was important for us to ensure that it could be run on the same VUV Analyzer Platform as other applications in our portfolio like gasoline (ASTM D8071) and Jet Fuel (ASTM D8267). In doing so our customers can continue to extend the platform with new capabilities while reducing both operational complexity and cost," says Peter Boler, VP of Marketing.
To learn more about Verified Hydrocarbon Analysis and the VUV Analyzer Platform solutions, visit vuvanalytics.com or email info@vuvanalytics.com.
About VUV Analytics, Inc.
VUV Analytics manufactures universal vacuum ultraviolet (VUV) spectroscopic detectors that provide a new dimension of chemical analysis accuracy. VUV light creates unique spectral signatures in the gas phase that result in unambiguous compound identification and quantitative analysis across a wide range of applications.  Unlike legacy GC detectors, VUV detection delivers scalable data analysis automation with reduced analytical error and higher analytical throughput. For more information, visit www.vuvanalytics.com.