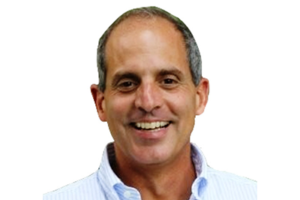 William Franco Joins VUV Analytics as Vice President of Engineering
Austin, TX – August 1st, 2018 — VUV Analytics, Inc., the leader in vacuum ultraviolet (VUV) absorption spectroscopy, has announced the addition of William Franco as Vice President of Engineering.
Mr. Franco has an established track record of leading engineering teams at highly successful startups and larger companies, including LifeSize, TippingPoint, National Instruments, and Cisco.  Most recently, he was Vice President of Engineering at LifeSize.
"William's multi-disciplinary engineering experience and leadership skills will be critical for VUV Analytics' next chapter of growth and scalability," said Clark Jernigan, CEO of VUV Analytics, "Working alongside Founder and CTO Dale Harrison, William will oversee new product introduction, in addition to the continuous improvement of our existing products and software."
"We are thrilled to have someone of William's breadth of experience join the team," said Dale Harrison, CTO.  "I am confident that he will make many substantial and lasting contributions to the products and to the organization."
"I'm excited to be joining VUV Analytics," stated William Franco, Vice President of Engineering, "I believe we have only begun to see what this technology can do, and I look forward to being a part of that journey."
About VUV Analytics
VUV Analytics manufactures universal vacuum ultraviolet (VUV) spectroscopic detectors that provide a new dimension of chemical analysis accuracy. VUV light creates unique spectral signatures in the gas phase that result in unambiguous compound identification and quantitative analysis across a wide spectrum of complex applications.  Unlike legacy GC detectors, VUV detection delivers scalable data analysis automation with reduced analytical error and higher analytical throughput.  For more information, visit www.vuvanalytics.com or contact VUV Analytics directly at (512) 333-0860.