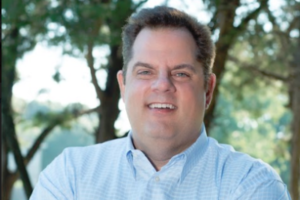 Peter Boler Joins VUV Analytics as Vice President of Marketing
Austin, TX – September 25, 2018 –VUV Analytics, Inc., the leader in vacuum ultraviolet (VUV) absorption spectroscopy, has announced the addition of Peter Boler as Vice President of Marketing.
Mr. Boler brings strategic, cross-functional, and market experience to his new role at VUV Analytics.  With over 20 years of experience in the analytical chemistry and technology markets Mr. Boler has worked for respected industry players like Waters Corporation and innovative technology startups like Persistent Systems and Optra Health, where Mr. Boler made an immediate impact on accelerating growth and revenue. Most recently, Mr. Boler served as the Vice President and General Manager for Optra Health, a technology startup focused on providing AI-based tools to the Life Sciences, Healthcare, and Analytical markets.
"Peter's knowledge and experience in the analytical space will be invaluable as we grow our company and expand our product offerings," said Clark Jernigan, CEO.
"Throughout my career, I have been driven by my intellectual curiosity and passion to find answers to challenging business problems," said Peter Boler, "I'm excited to join VUV and expand upon the existing technology to maximize our growth potential."
About VUV Analytics
VUV Analytics manufactures universal vacuum ultraviolet (VUV) spectroscopic detectors that provide a new dimension of chemical analysis accuracy. VUV light creates unique spectral signatures in the gas phase that result in unambiguous compound identification and quantitative analysis across a wide range  of applications.  Unlike legacy GC detectors, VUV detection delivers scalable data analysis automation with reduced analytical error and higher analytical throughput. For more information, visit www.vuvanalytics.com or contact VUV Analytics directly at (512) 333-0860.
Media Contact:
Catie Clemens
catie.clemens@vuvanalytics.com