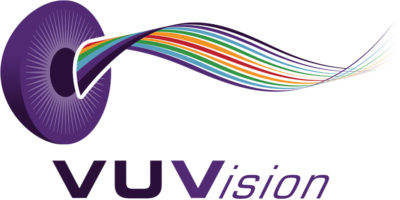 AUSTIN, Texas, October 16, 2018 (Newswire.com) – VUV Analytics, Inc., pioneers in developing lab scale vacuum ultraviolet based analytical instruments, today announces the release of VUVision 3.0 Data Analysis Software.   
VUVision Data Analysis Software simplifies GC analysis by providing an intuitive interface for analyte characterization by Vacuum Ultraviolet (VUV) Spectroscopy.  VUVision 3.0 now includes integration with the National Institute of Standard and Technology (NIST) spectral library as well as inclusion with the Environmental Protection Agency (EPA) and National Institute of Health (NIH) Retention Index Library.  In addition, VUVision 3.0 allows users to create their own user-defined spectral libraries through a simple, easy-to-use interface. Installation of VUVision 3.0 has also been simplified through a single-click interface.
"I am very excited about the release of VUVision 3.0," said William Franco, Vice President of Engineering. "This release represents a significant step forward on our product roadmap. Integration with the NIST library, for example, will enable users to quickly and easily cross-reference the rich data provided with the NIST library while carrying out GC-VUV analysis."
"With the release of VUVision 3.0, our customers are going to see a major step forward in processing power and ease-of-use," said Clark Jernigan, CEO."We're already a solution for some of the largest companies in the fuels and petrochemical industry, but this new version of VUVision will help us with our plans to move to the next level."
VUVision 3.0 has started shipping with new system orders and will be available for existing customers to upgrade starting in November 2018.
About VUV Analytics
VUV Analytics manufactures universal vacuum ultraviolet (VUV) spectroscopic detectors that provide a new dimension of chemical analysis accuracy. VUV light creates unique spectral signatures in the gas phase that result in unambiguous compound identification and quantitative analysis across a wide spectrum of complex applications. Unlike legacy GC detectors, VUV detection delivers scalable data analysis automation with reduced analytical error and higher analytical throughput. For more information, visit www.vuvanalytics.com or contact VUV Analytics directly at (512) 333-0860.