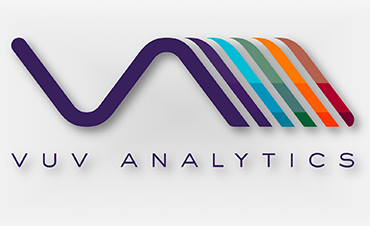 VUV Analytics Inc. Announces UTMB's Sealy Center for Cancer Cell Biology as Fall 2015 Academic Grant Recipient
Austin, TX – October 28, 2015

VUV Analytics has announced Dr. Mark R. Emmett, Professor in the Department of Biochemistry and Molecular Biology and a Member of the UTMB Sealy Center for Cancer Cell Biology, as the recipient of their Fall 2015 academic grant. The academic grant provides Dr. Emmett's laboratory with the use of the VGA-100 Vacuum Ultraviolet (VUV) detector to do research in the field of biomolecule analysis. Dr. Emmett's research specializes in identification of novel therapeutic targets and biomarkers in oncology and neurological disease with ultra high-resolution mass spectrometry and high-sensitivity chromatography methods.
"We are very excited to have been selected as the recipient of VUV Analytics' academic grant and look forward to including this new technology as part of our current research", said Dr. Emmett.
"VUV Analytics is thrilled to award our instrument to a leading academic research center", said Sean Jameson, Vice President of Business Development at VUV Analytics "Dr. Emmett's research seems particularly well suited for our universal detector and its ability to identify compounds and classes of compounds with unseen levels of sensitivity and selectivity. We eagerly await the results for his research on the VGA-100."
Since launching in 2014, the VGA-100 detector has claimed the distinguished "Best New Analytical Instrument" award at the Gulf Coast Conference, emerging from a competitive field of the world's newest scientific instruments. Additionally, The Analytical Scientist named the VGA-100 a Top 5 winner in their annual Innovation Awards, and the 2015 R&D 100 Market Disruptor Product finalist. These awards represent validation from leading analytical chemists of the vast potential offered by this novel, and truly unique approach to a largely routine and established science.
UTMB will retain the VGA-100 detector through the Fall 2015 academic session.
About VUV Analytics
VUV Analytics manufactures the VGA-100, the world's first Vacuum Ultraviolet (VUV) gas chromatography detector. The VGA-100 provides features and benefits beyond mass spectrometry and excels in applications where mass spectrometry performance has been limited. For more information visit www.vuvanalytics.com.