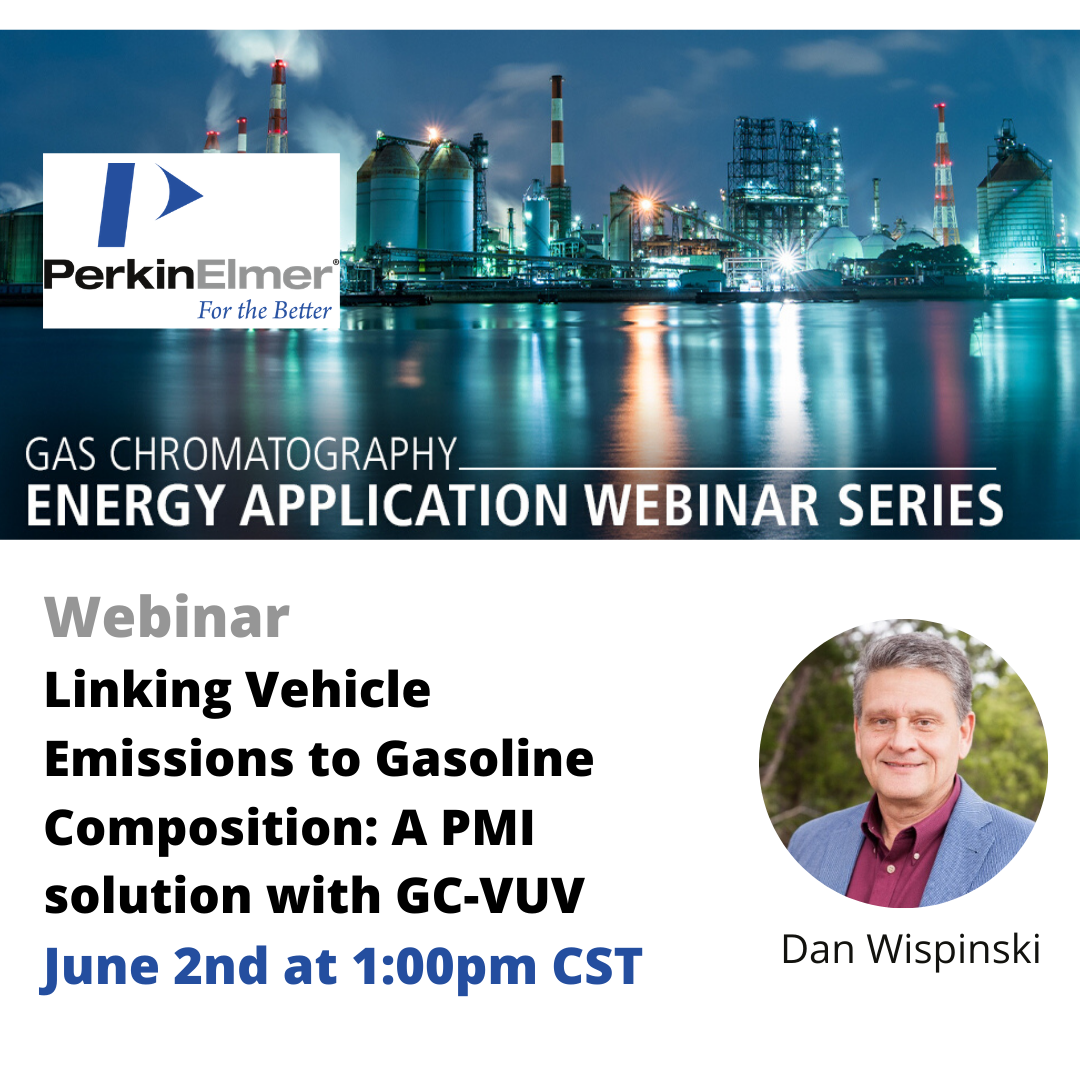 When:
June 2, 2020 @ 1:00 pm – 2:00 pm
2020-06-02T13:00:00-05:00
2020-06-02T14:00:00-05:00
PerkinElmer, one of VUV Analytics OEM partners is hosting a spring semester of PerkinElmer Energy Application Webinar Series.  VUV Analytics is a proud presenter in multiple sessions.  The full menu can be accessed via the link below.
Linking Vehicle Emissions to Gasoline Composition: A PMI solution with GC-VUV
Introduced by Honda, particulate matter index (PMI) is used by vehicle manufacturers to correlate gasoline composition to emissions. PMI is based on the cumulative chemical and physical properties of gasoline components derived from a complex and lengthy GC-FID Detailed Hydrocarbon Analysis. A fast, accurate and automated PMI solution using GC-VUV and ASTM D8071 is presented.
June 2nd at 1:00PM CST
Speaker: Dan Wispinski, Standard Methods Development Manager