DOWNLOAD OUR FREE E-TOOLKIT:
Solutions Guide for Common GC Headaches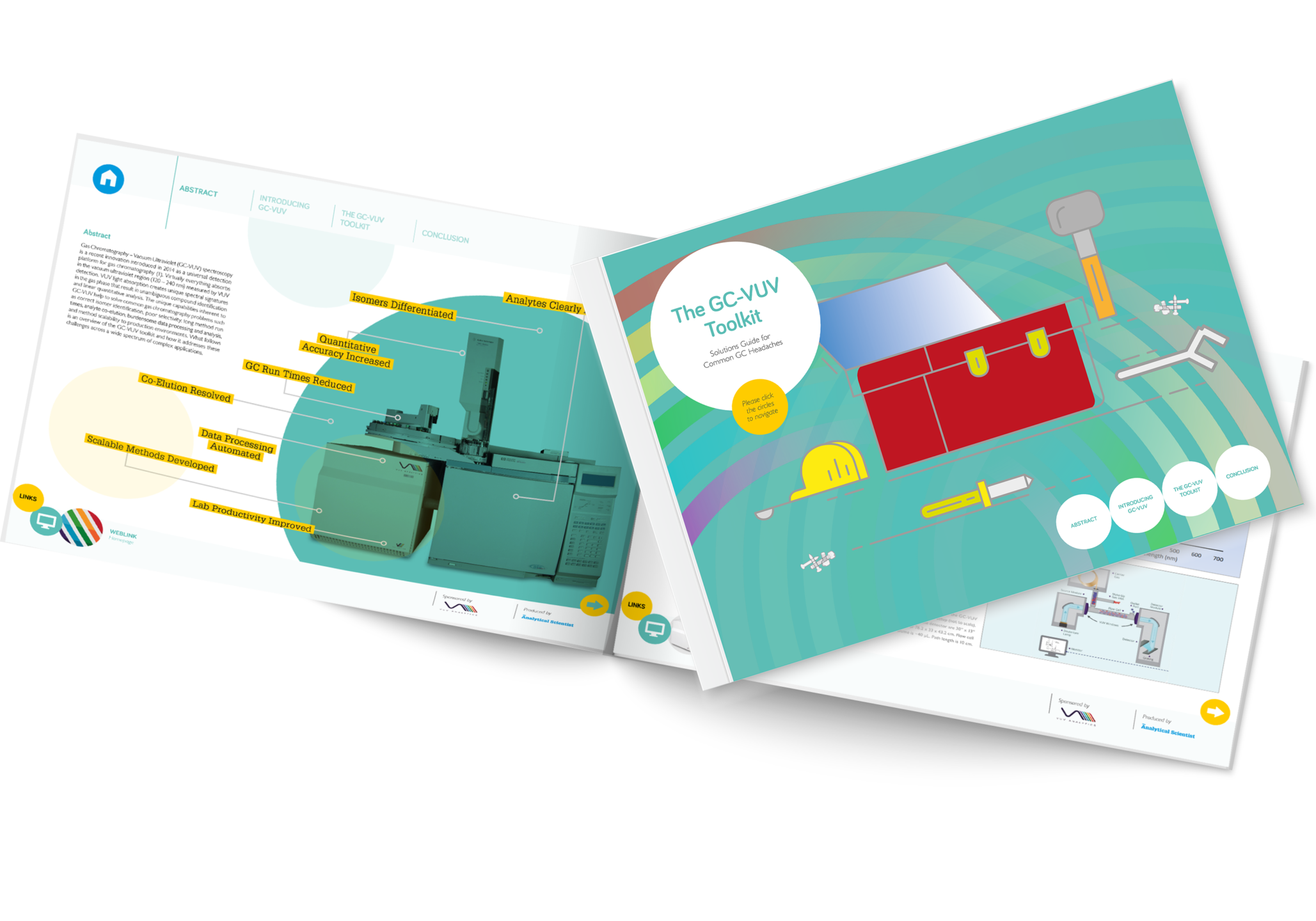 VUV spectroscopy has unique capabilities that address many of the challenges inherent to gas chromatography—which has already positively impacted existing lab operations. Benefits of GC-VUV include: a universal detector, shorter GC run times, and accurate quantitative and qualitative analysis.
Read more about GC-VUV in our eBook, The GC-VUV Toolkit.
Download Now!
SIMPLY FILL OUT THIS FORM
Please fill out all Fields
How does VUV Spectroscopy benefit you?
Superior Analyte Identification and quantitative analysis accuracy
VUV spectral fingerprints are unique and specific to chemical compound structure
Closely related isomers can be differentiated
Universal detection solves common GC separation problems
GC runtimes can be significantly reduced through spectral deconvolution
Compound class analysis provides new tool for characterizing samples in complex matrices
R&D level chemical analysis that is scalable to production for routine analysis
 The ease of use of an FID detector with the data quality of a mass spectrometer
Download the latest eBook to see all the features and applications that GC-VUV offers.