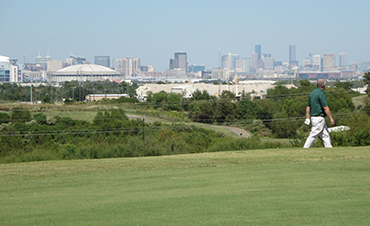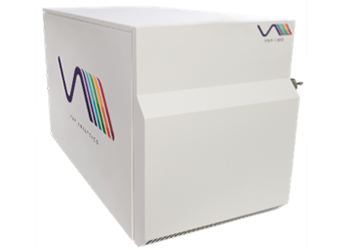 GALVESTON, TX (PRWEB) OCTOBER 30, 2014
The VGA-100 detector from VUV Analytics won the distinguished "Best New Analytical Instrument" Award at the Gulf Coast Conference in Galveston, TX, emerging from a field of 18 of the world's leading new scientific instruments.
The Gulf Coast Conference, which held its 110th meeting in 2014, is the premier event for analytical chemists in the fields of petrochemicals, refining, and environmental fields. The new product showcase, where the award was presented, received participation from analytical chemist attendees voting for the instrument which was the most groundbreaking.
"The VGA-100 is the world's first vacuum ultraviolet absorption detector," states Sean Jameson, CEO of VUV Analytics, Inc. "With the VGA-100 we are uncovering spectra that have previously only been seen in billion dollar synchrotrons, which is enabling chemists and researchers to identify compounds and classes of compounds with unseen levels of sensitivity and selectivity."
As a worthy alternative to mass spectrometry, the VGA-100 detector excels in many applications, including identification and speciation of classes of compounds known as PIONA (paraffins, isoparaffins, olefins, naphthenes, aromatics) as well as sulfur speciation in a background of hydrocarbons. Given the unique engineering of the VGA-100 detector, customers now realize considerably faster processing capabilities, reduced calibration burdens, and data output which is notably easier to interpret.
For more information and to request a demo, visit http://vuvanalytics.com
About VUV Analytics
VUV Analytics is the worldwide leader in vacuum ultraviolet absorption spectroscopy. VUV manufactures the VGA-100, a gas chromatography detector which brings insights previously only seen in billion dollar synchrotrons to all analytical chemists. Called the biggest innovation in gas chromatography detection in 30 years, the VGA-100 is used by leading analytical chemists in petrochemicals, refining, air quality, flavors and fragrances, and specialty gas. For more information about VUV Analytics, visit http://vuvanalytics.com.
About The Gulf Coast Conference
The Gulf Coast Conference is a non-profit organization oriented toward the education and advancement of knowledge of Chemical Analysis Technology associated with the Petrochemical, Refining, and Environmental fields, and will forward this goal through annual technical meetings, regular communications, and training courses focused on these fields.