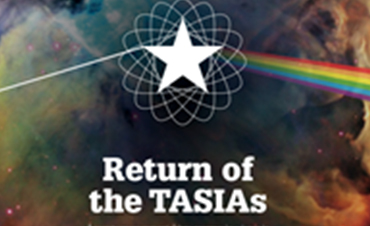 VGA-100 Awarded Top 5 Innovation by The Analytical Scientist Innovation Awards in 2014
AUSTIN, TX (PRWEB) JANUARY 05, 2015
The Analytical Scientist Innovation Awards (TASIA) were published, celebrating a year's worth of innovation in analytical chemistry instrumentation. In a competitive field of nominees, VUV Analytics' gas chromatography detector (VGA-100) was recognized as a top 5 winner by an independent expert judging panel.
The VGA-100 is a universal non-destructive mass sensitive GC detector, utilizing absorption spectroscopy in a region never before commercialized, the vacuum ultraviolet (VUV) regime. This novel approach to GC detection provides both qualitative and quantitative analysis, with minimal calibration and sample preparation requirements. The VGA-100 GC detector can be easily integrated onto most gas chromatography instruments.
"We are honored to be a 2014 TASIA winner. This recognition is especially meaningful given that our product was evaluated by an independent panel of experts in analytical chemistry", said Sean Jameson, CEO of VUV Analytics. "This award further validates our belief in this disruptive technology and how it will continue to transform gas chromatography detection, by enabling analytical chemists to get enhanced results, reduce calibration, and provide a lower cost of ownership compared with other detectors".
Along with this recent recognition from TASIA, VUV Analytics was also awarded as best new analytical instrument at the Gulf Coast Conference in October 2014. For more information about VUV Analytics and upcoming events, visit http://vuvanalytics.com
About VUV Analytics
VUV Analytics is the worldwide leader in vacuum ultraviolet absorption spectroscopy. VUV manufactures the VGA-100, a gas chromatography detector which brings insights previously only seen in billion dollar synchrotrons to all analytical chemists. Called the biggest innovation in gas chromatography detection in 30 years, the VGA-100 is used by leading analytical chemists in petrochemicals, refining, air quality, flavors and fragrances, and specialty gas. For more information about VUV Analytics, visit http://vuvanalytics.com.