Published James Diekmann on May 30, 2019
Our VUV spectral library is rapidly growing – and for fun, I decided to announce some of the growth as the first post of a series!  Each month, Ryan, Alex, Jack or I plan to highlight a compound or two that was added to our library.  So, here goes.
This month, two stinky compounds were added to our library: 2,4,6-Tribromoanisole and 2,4,6-Trichloroanisole.  If you like wine or coffee, you may recognize these smells – albeit they are unpleasant smells.  2,4,6-Tribromoanisole and 2,4,6-trichloroanisole are compounds responsible for cork taint, giving wine an undesirable aroma.  2,4,6-trichloroanisole is also known as the compound causing the "Rio Defect" in certain coffees from Central and South America, resulting in medicinal, phenolic, or iodine-like flavors in coffee beans.
You can see the absorbance spectra for these compounds in Figure 1.  Notice how they share similar absorbance features in the 125-160 nm and 180-225 nm bands, suggesting anisoles share class-based spectral features.  2,4,6,-Trichloroanisole has a sharp feature around 140 nm, a trait commonly found in the VUV absorbance spectra of small chlorinated molecules.
In case you would like to move away from these pungent substances, check out Alex's blog series on flavors for more pleasant aromas. Stay tuned for more library updates!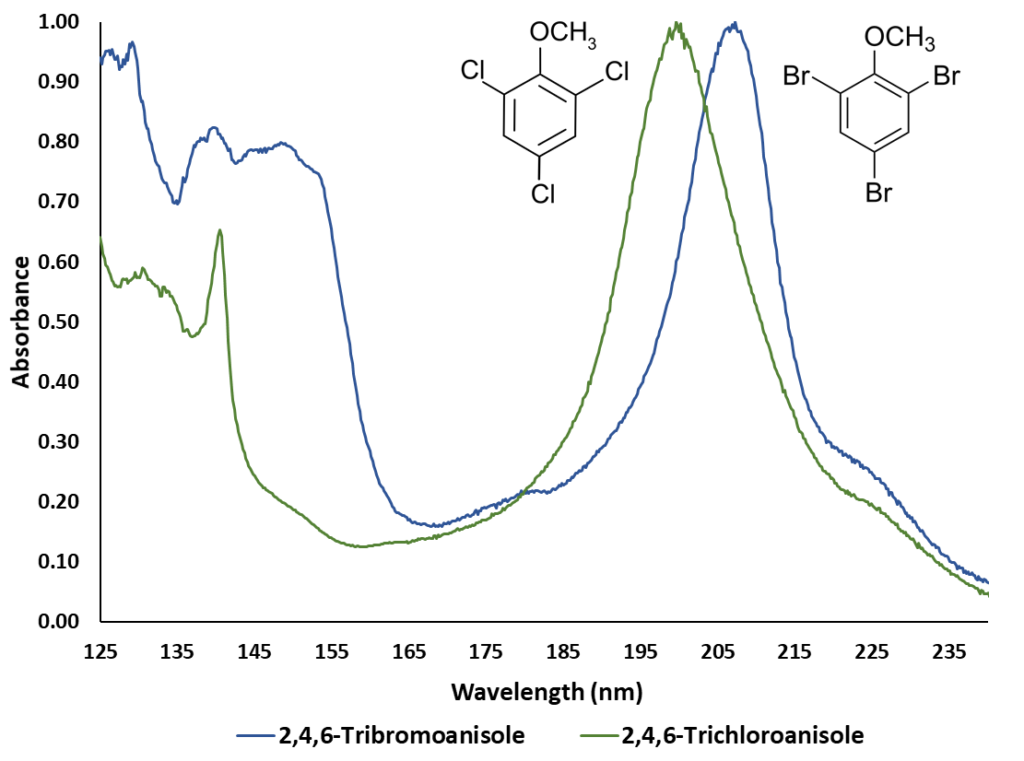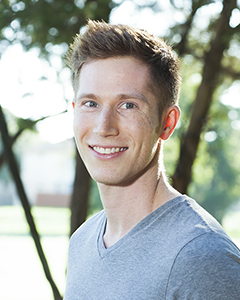 by James Diekmann
Application Scientist
James Diekmann is currently an Application Scientist for VUV Analytics. He has been with VUV Analytics for over 4 years and is recognized as an expert in GC-VUV. Currently, he focuses on headspace analysis for volatile compounds in complex matrices such as blood. Previously, he worked on hydrocarbon characterization in gasoline-range petroleum analysis using GC-VUV. He has a B.S in Physics and Astronomy from the University of Texas at Austin.
2 responses to "I Ain't Got No Cork Taint – April's VUV Absorbance Spectra Library Additions"